Tesla, the leading American company in engineering and manufacturing electric cars, has been expanding their company to focus on harnessing and using solar energy for everyday people. In October 2016, Elon Musk, CEO and Co-Founder of Tesla, announced the Tesla Solar Roof. The Tesla Solar Roof will be a roof for residential homes made entirely from solar panels. Sounds ugly, huh? A major part of Musk's vision for these roofs is attractiveness. When he announced the roofs in October, Musk said "What is the future we want? We want to look around and see roofs that are beautiful and draw energy from the sun."
Photography via Tesla.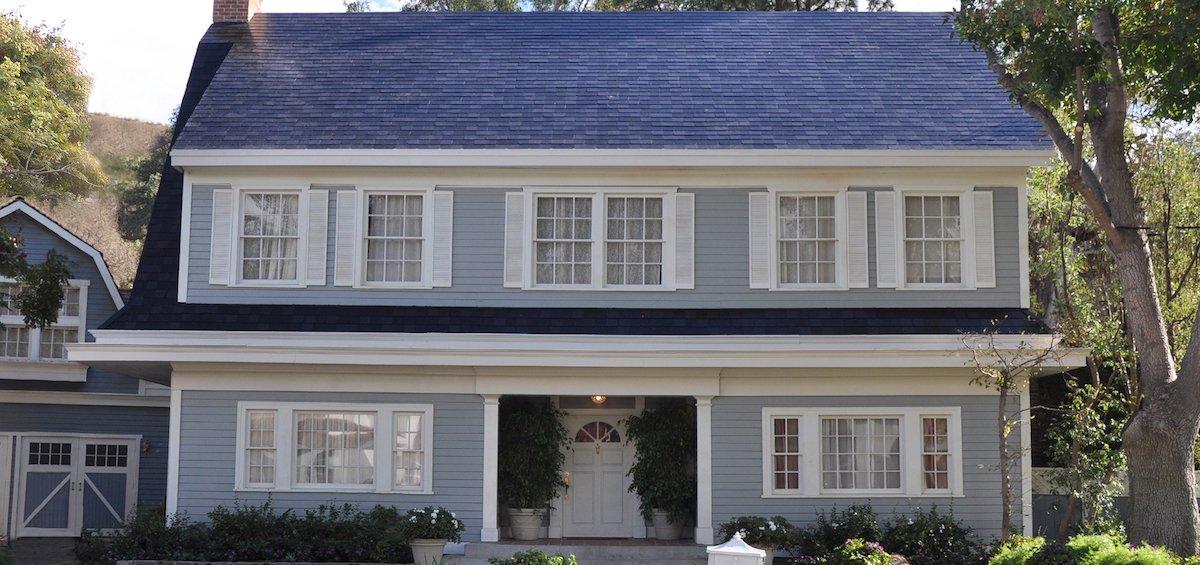 Above: Tesla's "smooth" style solar roof.
These solar roofs will absorb sunlight, turning it into electricity for personal use at your home. They work with a special Powerwall battery that stores the energy for you, making the energy available any time, even at night. This will be especially useful during grid outages! All your neighbors will be lights out during a storm, and you'll be enjoying your life uninterrupted.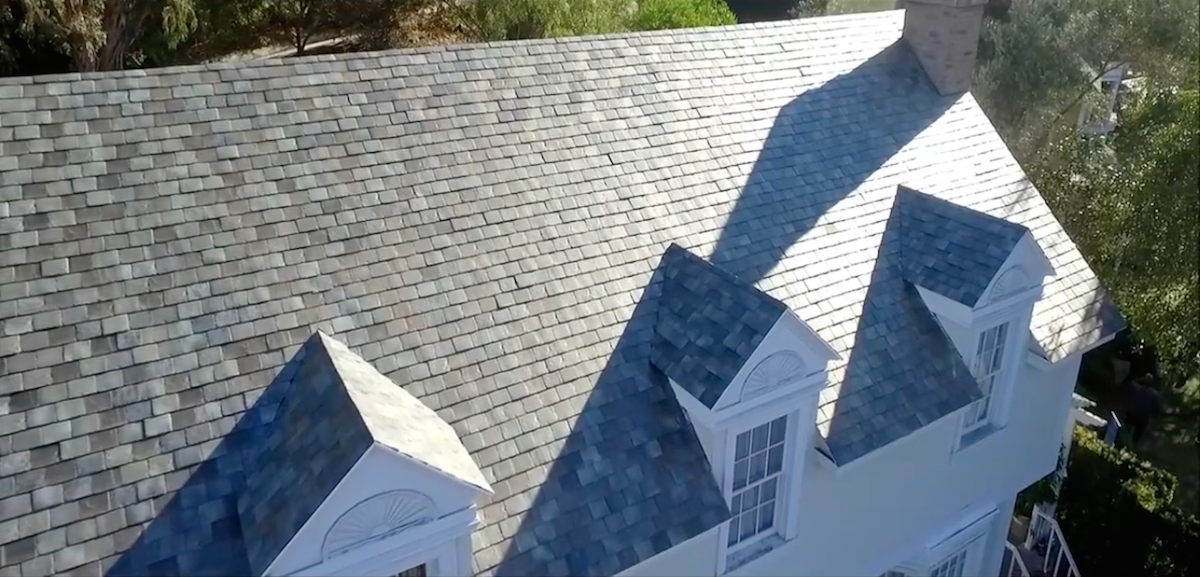 Above: Tesla's "French Slate" style solar roof.
Tesla began accepting pre-orders in May 2017, and installations are supposed to begin in June 2017 in California. Right now, there are two styles available to order: textured and smooth. Tuscan and slate styles will be available early next year. The roof tiles are made of tempered glass, making them more than three times stronger than traditional roof tiles. These tiles are so strong, Tesla is actually offering an "infinity" warranty on their roofs, guaranteeing them for your life, your childrens' lives, and your great-great-great-great-great grandchildren's.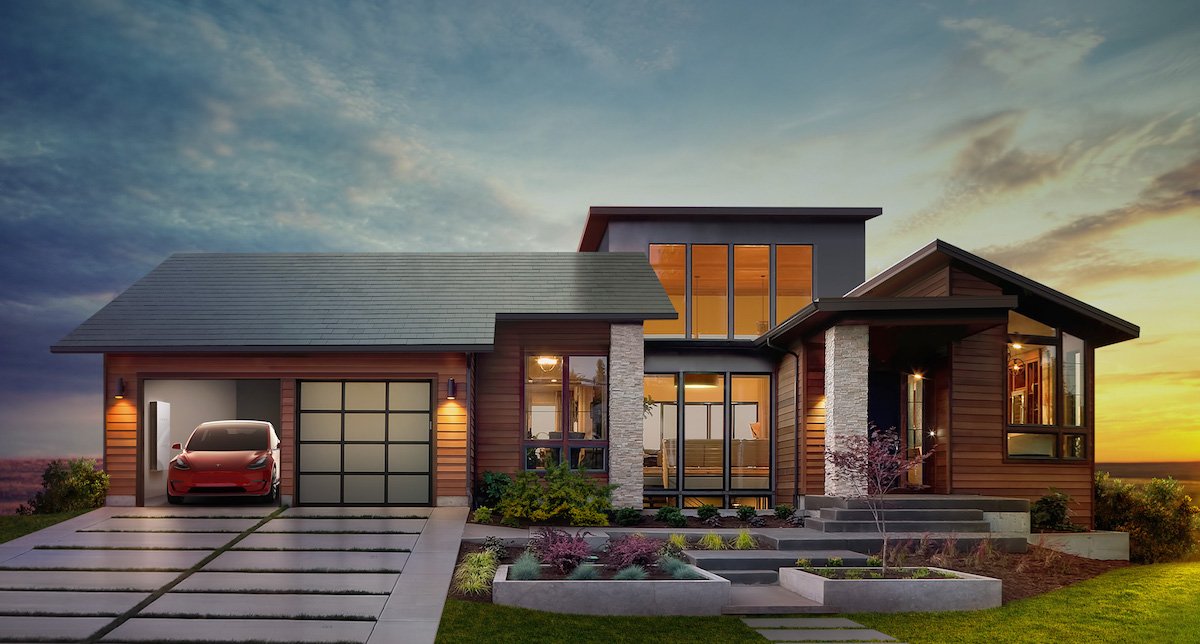 Above: Tesla's "Smooth" style solar roof.
As for the cost, Elon Musk was very vague at first, only promising that the roofs will be excellent value once you start saving money off your electricity bill. However, Musk has been recently quoted saying the roofs will be very comparable in price to that of a standard roof. Keep in mind, he wasn't talking about the ultra-cheap asphalt roofs most of us have, but the Tesla roofs will still be an excellent investment to make.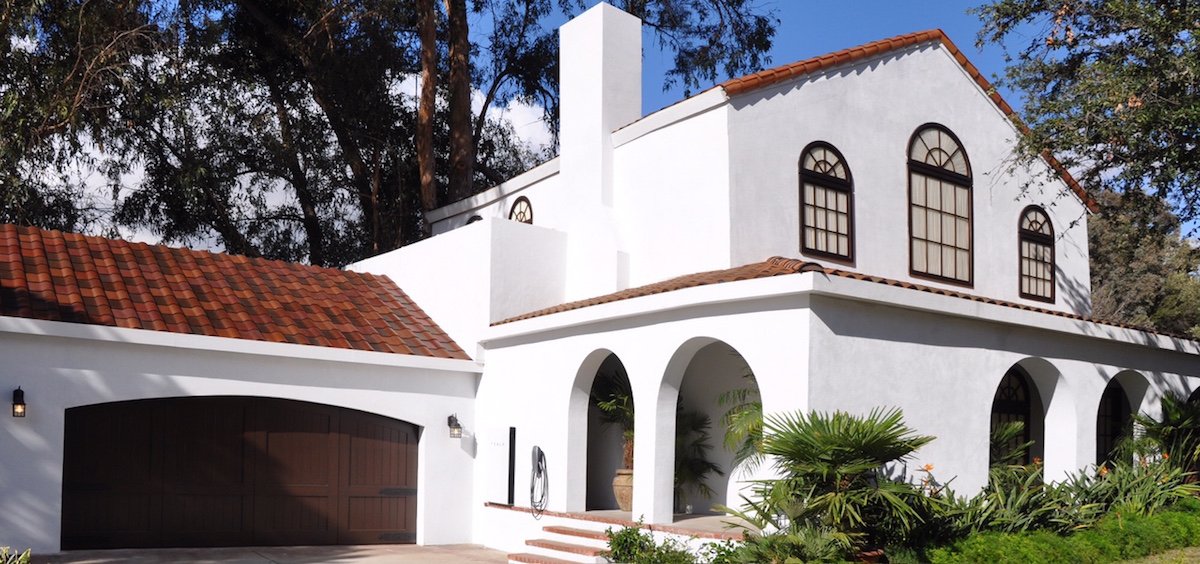 Above: Tesla's "Tuscan" style solar roof.
In addition to the money saved off your electricity bill, you will also qualify for a 30% Solar Investment Tax Credit, which will apply to the cost of the solar tiles and associated solar energy equipment. Sarah Brogdon expressed her enthusiasm for these revolutionary roofs, saying "Homebuyers are increasingly aware of and concerned with energy efficiency in homes. This type of innovation is really exciting, and will set these homes apart in the market; not only at construction and first sale, but also when those first owners prepare for resale as well. So, they not only enjoy a more efficient home while they live in it, they are also likely to see a strong rate of return when they sell. I definitely think the Tesla roof is something that could eventually succeed in our local market."