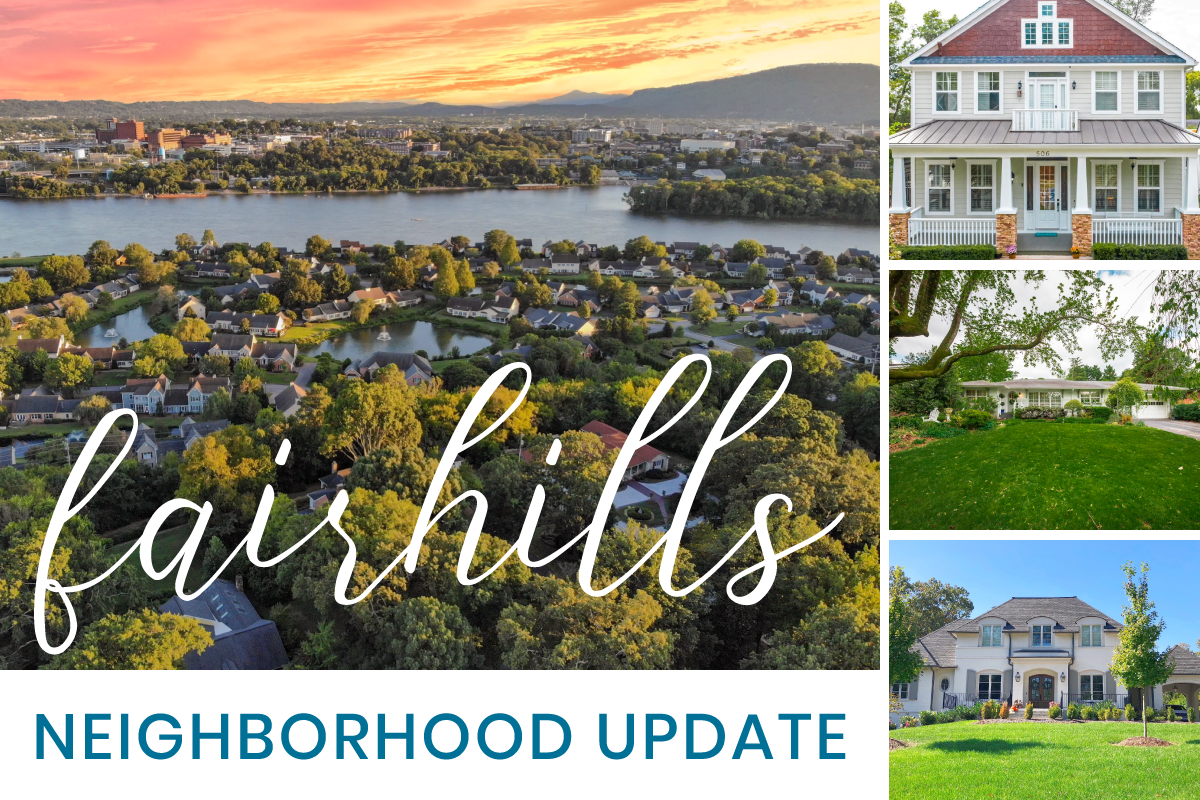 In recent years, our local housing market has seen historically low levels of inventory. As a result, we have been selling more homes off-market than ever before.
What does this mean? It's not unusual that people may want to consider a move, but are not ready to list their home for a variety of possible reasons. In a tight-knit neighborhood, we've had clients who did not want to have difficult conversations with friends and neighbors about why they were moving or needed to sell. Some people prefer not to open their home for multiple showings, particularly in light of the events of the past year. Others may simply prefer the discretion of an off-market sale. We pride ourselves on being active in our community and especially staying plugged into what is happening in the neighborhood. We love getting to know our neighbors, and we are grateful to have an extensive network of qualified contractors. Please feel free to reach out at any time for referrals. Whether it's a whole-house renovation or window washer, we'd be happy to share our contacts and experiences with you.

If you are thinking about selling in the neighborhood, call us first, because chances are, we already have a buyer for your home.

If you are in the market to purchase in the neighborhood, call us as well, and we will determine whether any of our current 'pocket listings' are a good fit for your needs.

We are proud to sell homes faster and for stronger prices than the competition.* We are excited to help you navigate today's dynamic housing market!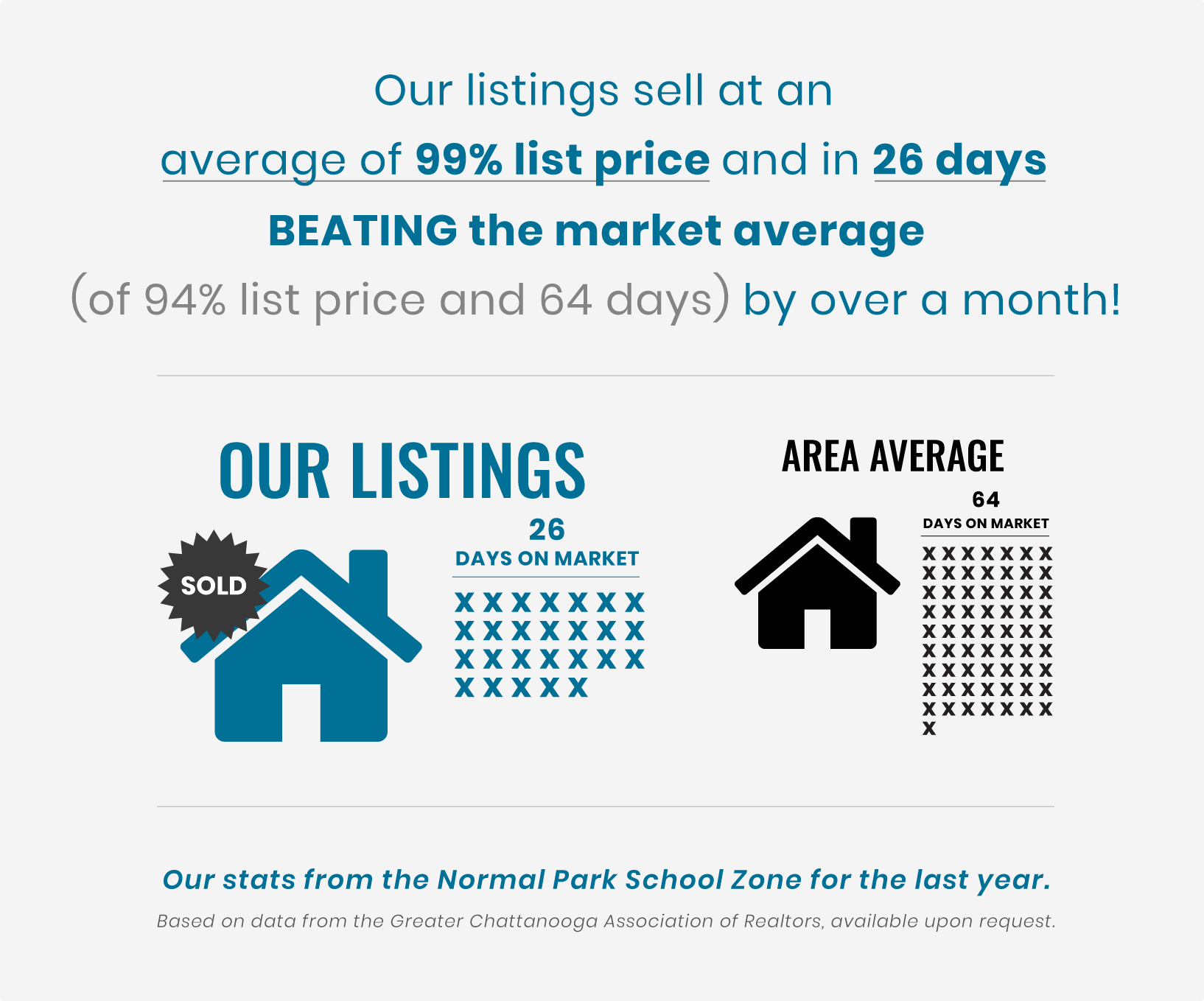 *Compared to the market average, our homes sell closer to list price (and often above), and we have a history of selling homes in a fraction of the amount of time of other real estate listings in the area. Based on data from the Greater Chattanooga Association of Realtors, available upon request.
Under Contract:
506 Barton Ave.

Selling Price: $725,000
SqFt: 3,455 | $210/SqFt
Beds: 5 | Baths: 4

1507 Mississippi Ave.

Selling Price: $1,000,000
SqFt: 3,300 SqFt | $303/SqFt
Beds: 4 | Baths: 3.5

902 Young Ave.

Selling Price: $650,000
SqFt: 1,647 SqFt | $395/SqFt
Beds: 3 | Baths: 2
Recent Sales:
10 Fairhills Dr.

Selling Price: $505,000
SqFt: 2,278 SqFt | $222/SqFt
Beds: 3 | Baths: 3

1608 Carroll Ln.

Selling Price: $704,000
SqFt: 3,064 SqFt | $230/SqFt
Beds: 3 | Baths: 3.5

1702 Carroll Ln.

Selling Price: $950,000
SqFt: 6,136 | $155/SqFt
Beds: 5 | Baths: 4.5
Our Other Past Sales In The Neighborhood…
211 Mcfarland Ave.

Selling Price: $595,000
SqFt: 2,900 SqFt | $205/SqFt
Beds: 3 | Baths: 3

31 Fairhills Dr.

Selling Price: $1,080,000
SqFt: 5,265 SqFt | $205/SqFt
Beds: 6 | Baths: 5.5

93 Fairhills Dr.

Selling Price: $525,000
SqFt: 2,376 SqFt | $221/SqFt
Beds: 3 | Baths: 3

1604 Carroll Ln.

Selling Price: $1,738,000
SqFt: 6,000 SqFt | $290/SqFt
Beds: 5 | Baths: 4.5

1705 Carroll Ln.

Selling Price: $595,000
SqFt: 2,774 SqFt | $214/SqFt
Beds: 3 | Baths: 2
Other Recent Sales:

501 Sterling Ave.

Selling Price: $1,360,000
SqFt: 4,200 SqFt | $324/SqFt
Beds: 4 | Baths: 4.5

519 Young Ave.

Selling Price: $583,500
SqFt: 1,531 SqFt | $381/SqFt
Beds: 3 | Baths: 2

904 Young Ave.

Selling Price: $607,500
SqFt: 2,777 SqFt | $219/SqFt
Beds: 4 | Baths: 3

512 Young Ave.

Selling Price: $787,000
SqFt: 3,432 SqFt | $229/SqFt
Beds: 4 | Baths: 3

514 Winston Rd.

Selling Price: $429,000
SqFt: 1,800 SqFt | $238/SqFt
Beds: 3 | Baths: 2

1701 Carroll Ln.

Selling Price: $762,300
SqFt: 3,287 SqFt | $232/SqFt
Beds: 5 | Baths: 3.5

78 Fairhills Dr.

Selling Price: $1,100,000
SqFt: 3,300 SqFt | $333/SqFt
Beds: 4 | Baths: 3

109 Mcfarland Ave.

Selling Price: $475,000
SqFt: 2,309 SqFt | $206/SqFt
Beds: 4 | Baths: 2.5