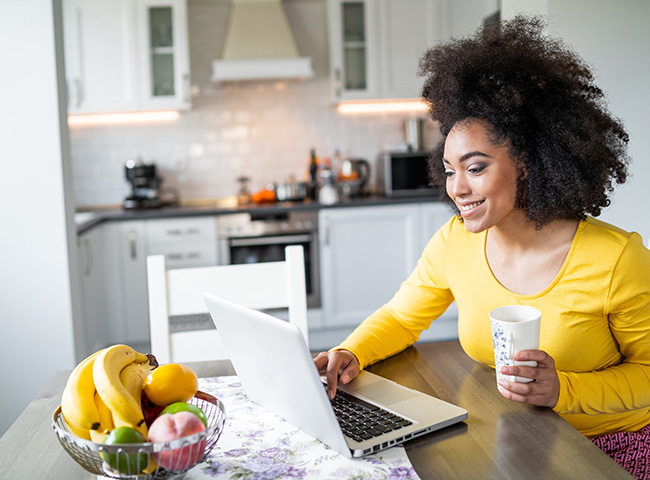 For months, people have been anticipating the changes that would come with 2021 — including a new year and a new outlook after the difficulties that came with the COVID-19 pandemic and 2020. The real estate experts at HomeLight polled top agents to see what these changes might mean for real estate. Here are 7 real estate trends to watch in 2021, whether you are a buyer or a seller.
Seller's market
Across the nation, realtors are pointing to what's known as a seller's market —when there is not enough supply to keep up with the demand, and bidding wars are the norm. There are several reasons for this: low mortgage rates, months at home leading people to want more space, and a spur in purchasing second homes as people have the freedom to work from anywhere. It's a great time for people to sell, while if you are a buyer, you may want to weigh your options.
A move from virtual to in-person showings
Virtual showings were the norm in 2020 as shelter-in-place rules made in-person open houses a challenge. Agents, buyers, and sellers have adapted to this virtual world, and will continue to market homes and show them this way in 2021. But as a vaccine becomes readily available, agents predict that there will likely be a move back to in-person showings.
Staycation homes
Remote work means more and more people are moving to milder climates, or locales with access to the great outdoors, either for a second home, or to replace their primary home. In the survey, 14.5 percent of agents said that the shift to working from home will have a major impact on the real estate market in 2021, and this trend could continue depending on how quickly people return to office life.
Outdoor upgrades

New Year's resolutions for homes are hot in 2021, as people are seeking to upgrade in ways that make use of outdoor space. Some of the features that are highest on people's wish lists are full outdoor kitchens, as 46 percent of agents found, and retractable awnings as 34 percent of agents reported. Fire pits are also on trend to create lively spaces for family gatherings and entertaining.
Taking kitchens up a notch
As many restaurants were forced to close (at least temporarily) in 2020, people across the country became accustomed to cooking more meals at home, inspiring home chefs to take their kitchens up to the next level. Agents said people are looking to increase their work spaces in the kitchen with extra counter space, more cabinet storage (as 57 percent of agents found), walk-in pantries (62 percent reported), and smart appliances (33 percent).
Bathroom remodels

At home work and school for the whole family puts bathrooms in overdrive mode, making this a top area targeted for remodeling in 2021. Creating more room is a factor, with upgrades like double sinks (65 percent of agents said), and adding extra storage for linens (29 percent reported). Giving the bathroom a designer touch is another appealing change that agents noted across the country.
Whether you are buying or selling a home in 2021, knowing some of the trends can help you to stay informed as you move forward with your plans.